Here we are free from historical debates, we assume, we know what we want, for you or your partner, because size matters. Strong sensations, visual excitement, scenario in couple, the XXL dildos remain the stars of sex shops and the DORCEL STORE knows how to put the most beautiful products on the market in the spotlight.
Eternal objects of desire for some, taboo for others, the XXL dildos often finds a place of choice in the hidden drawer of your bedroom. Indeed, according to a french survey in 2017, a quarter of French people use them and more in couple.
The XXL dildoes bring new sensations and also new adventures for its user or users, new sensations that a partner will bring to his / her beloved. You have understood it, the XXL dildo is a gift with a strong potential for new naughty experiences. This little gift with big sensations that you will offer in intimacy, after the birthday, the Valentine's Day that you are going to celebrate.
"It's not the size that counts, it's how you offer it."
But what's a XXL dildo? They are categorized by their length which starts at 17 cm and goes up to 42 cm, enough to tickle your imagination by imagining the sensations. Did we talk about the width, no, the XXL dildo guarantees certain pleasure when rubbing the vaginal walls. Its ideal size may depend on your desires, your vaginal depth or that of your partner, a point not to be taken into account to apprehend a large male sex.
A natural touch, a vibrating effect will be a touch to add to your choice. If well chosen, well used, all of your vaginal walls will be stimulated at the same time and your body, or your partner's, will be invaded by dopamine.
You can't take it anymore, so before rushing to the DORCEL STORE to choose your precious gift, we make our selection of the X best XXL dildoes on the DORCEL STORE:
REALISTIC ROCCO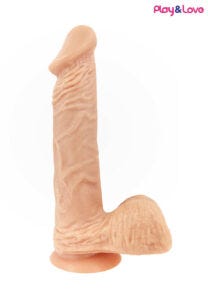 Who else but the star among the stars could have a signature God XL, it was of course Rocco Siffredi. The Play & Love brand makes here a very realistic God XL both in texture and size. Rocco's legendary 22 cm and 4.5 cm in diameter are accompanied by a powerful suction cup, enough to relive the superstar's exploits, nothing is small with Rocco, here except the price.
DILDO REAL BRAD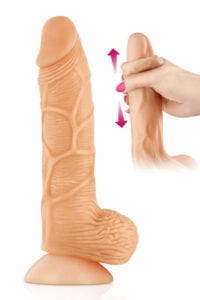 The real body brand takes you here to another level of realism, with an ultra-soft texture and a to-and-fro movement of the foreskin. 21 cm and 4.4 cm in diameter very realistic will be fixed with a suction cup, if needed, this Real Brad is a revolution of realism that will give even more sensations, in hand or elsewhere …
DILDO REAL SENSATION by DORCEL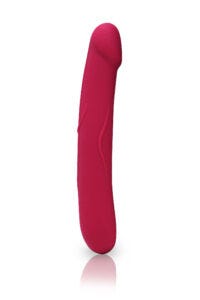 Elegance, charm and lust, this dildo is so faithful to the DORCEL brand with its semi-realistic design and colour. A soft and silky touch that wraps an inordinate size of 29 cm which also exists in black. Enough to assume your most secret fantasies by imagining your dream partner, alone or to have fun as a couple.
DOUBLE DONG DORCEL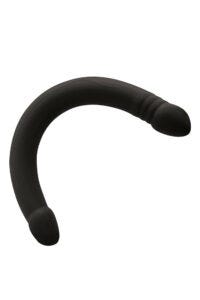 DORCEL launches its first double-dong, designed to have fun with two people or with a curvature to simulate a double penetration that will lead you to an orgasm not simulated. The only silicone double-dong on the market measuring 42 cm, also available in pink, for one or two, safe and silky, the DOUBLE DONG DORCEL has everything to make you discover new sensations.
REAL VIBRATION VIBRATOR L
Just like the Real Sensation, DORCEL offers us a product in the image of its brand and a disproportionate size of 29 cm. But DORCEL knows how to make you discover new pleasures by adding the vibration to the 29 cm of the Real Vibration L. Yes, you read well, such a vibrating length and its 4.5 cm diameter will already make you understand that your neighbors will hear about it.
KING COCK 10 INCH BLACK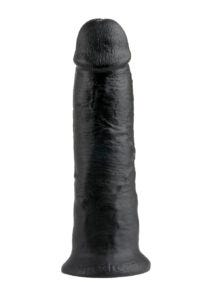 The Gods XL you already know, so we suggest you take the next step. The Pipedream brand presents the King Cock 10 inch with its 25 cm length and … 6.1 cm diameter. This is the largest diameter of the XL Gods on the DORCEL STORE, you are an expert of XL Gods, let's see if you are up to the challenge or just waiting for it.
REALISTIC DILDO WITH FORESKIN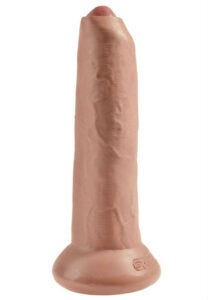 Pipedream achieves an innovation while offering a very solid XL cup. 25 cm and 5.6 cm in diameter with a realistic foreskin to achieve new sensations and games with your partner. Always equipped with a solid suction cup, this realistic dildo with foreskin is accompanied by visible veins. The Pipedream dildo does not accept marriage proposals but remains one of the champions of realism.
SEMI REALISTIC DILDO XL PURPLE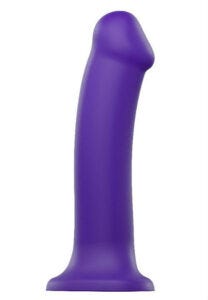 With its size of 20 cm long and 4.5 cm, the dildo of the brand Strap on Me appears to be the smallest of our selection but keeps an ideal size. Its technology makes it very realistic thanks to its silicone which makes it very close to an erect sex. Its bandable technology will allow you to use it in all positions thanks to its flexibility. When size and technique are combined for a dildo, orgasm is guaranteed.
DILDO SUCTION CUP REAL BLACK 9.5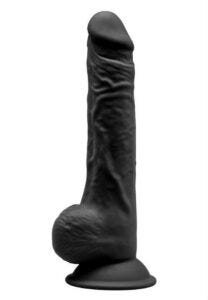 The brand SILEXD innovates with the new material Silexpan, a material with thermo-reactive technology allowing a feeling of hardness and softness in hand, like a real penis. And cherry on the penis, this new technology patented by SILEXD memorizes the shape of this cup.
Its 24 cm and the suction cup offers an innovative pleasure for this novelty of 2020.