The sextoy is nowadays a must in the life of people and couples, so successful that so many options, tastes and way of use are available. Are you wondering how satisfy your partner, which sextoys will allow you to blossom further, let's start here our surveys on sex toys with masturbators for men.
Innovation, artificial intelligence and many novelties are part of our intimacy, masturbators for these gentlemen, offer new experiences of pleasures. Alone or to share with his or her partner.
It might be for yourself and also a gift, in that case, it is important to offer it at the right time and with the accurate intention. Offering a masturbator to be sure that your partner keep dirty thought when you are outside will be appreciated, but take control at distance of the pleasure of your partner, will add a huge value to your relationship.
From around 30 euros to more than 200 euros, a large range is available, so make the right choice at the right moment. Valentine's Day, Christmas to warm hearts and body during winter.
You also need to ask yourself the right questions about the expected experience and that's what we're here for. The textures for ever more effective sensations, the ease of maintenance of the masturbation sheath, the different pressures offered by the sheaths, the options, are some very serious point you have to considering when time to choose your new toy is coming.
Artificial intelligence and innovation will increase tenfold the possibilities of experiences, alone or with your partner, in a comfortable place or in mobility.
From the best-seller to the latest innovation, here is a selection of masturbators to find on the DORCEL STORE
AUTOBLOW AI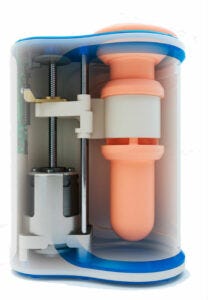 The AUTOBLOW AI is a novelty that includes innovation and artificial intelligence!
In order to simulate either a mouth, vagina or anus, it comes with 3 different sheaths to vary the experiences. On top of that, equipped with artificial intelligence, it allows you to try different modes, for example for blowjob simulation, it is more than 250 different scenarios of experiences available.
The AUTOBLOW AI is the best masturbator for those who like innovation and variety.
SUPER ROTATING MASTURBATOR
One of the new reference of the DORCEL STORE the Super Rotating Masturbator, from the brand PIPEDREAM. The new sales champion can be used without hands and offers unique sensations thanks to beads that will massage your penis. At the same time as it massages you, the Super Rotary Masturbator turn around your sex for one of the best pleasures offered by masturbators on the market.
F1's from LELO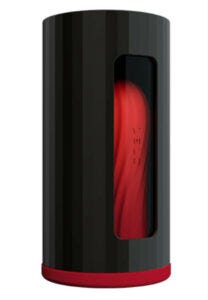 New from the LELO brand on a top quality product, the F1's is directly on your nerve endings for more pleasure. On-board sensors in a high quality sex toy that allows you to manage the intensity of the experience with the buttons on it. Ab SDK is available for download and to develop your own applications based on your experience with the F1's. An elegant, innovative product among the novelties on the DORCEL STORE and definitely one of the best high-end products on the market.
FLESHLIGHT QUICKSHOT VANTAGE CLEAR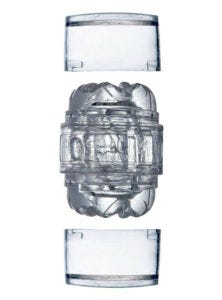 The best DORCEL STORE Feshlight, open on both sides for even more possibilities. Small and efficient, this FLESHLIGHT will follow you everywhere thanks to its compact size, then yes, size does matter. For all times of the day in all discretion, with or without partners, it is one of the best solution in mobility.
MAGICIAN SUCTION CUP WHITE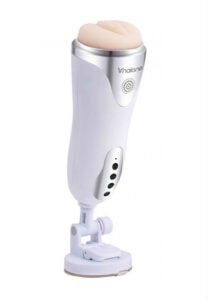 A sextoy sucker had to be in this selection, what do you say to a solo evening and have a chat with your sex toy? The NALONE brand offers this new experience with voice control for this masturbator that attaches to the wall, offers different angles of rotation and a powerful suction cup. Its on-board technology allows it to respond to the voice, making it a unique product on the market. One of the best innovation on the DORCEL STORE
ZINI DIB BANG BANG
A new suction cup masturbator and one of the best on the market, proposed by the brand ZINI. Fixed to the wall, its powerful suction cup knows how to please you with an inclination of up to 138 degrees and more than 50 different vibration modes. Thanks to its very resistant suction cup, the Dib BANG BANG allows you to have fun wherever you want and to resist your ardour, your imagination will do the rest for sure.
DEEP-SENSE MASTURBATING DORCEL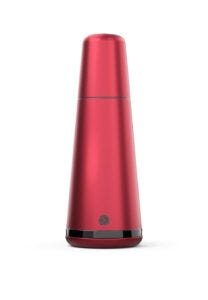 When DORCEL proposes a masturbator, we expect a high quality of experience, luxury and elegance. With its magnificent design and powerful engines, the DEEP SENSE takes up the challenge and is already a success on the DORCEL STORE. Its masturbation sheath offers high level sensations and can be easily removed for cleaning.
Efficient, elegant, practical, the DORCEL know-how does not disappoint us.
SATISFYER MEN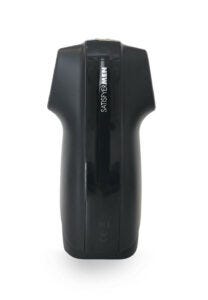 The most requested masturbator and ranked in the top 100 sextoys on the DORCEL STORE. The brand SATISFAYER offers a quality experience thanks to its masturbation sheath on air cushion that allows you to vary the pressure.
Recommended by Rocco Siffredi, SATISFAYER wants to revolutionize the masturbation of these gentlemen after doing it for female masturbation.
SATISFYER MEN HEATING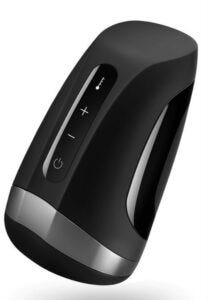 Evolution of its best-seller, the SATISFAYER brand adds a heated version to its famous masturbator. Vibrations, more intense vibrations, heat, it's up to you to choose how to reach orgasm, always with the approval of the venerable Rocco Siffredi.
BOXES OF 6 TENGA MASTURBATOR EGGS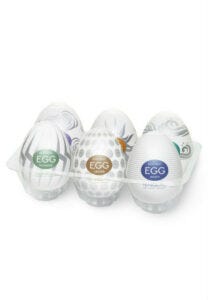 The years go by, the sex toys stay! Masturbating eggs have always had a special place in the sex toy department. Disposable or reusable, each box contains 6 masturbating eggs made by TENGA, which will be a very nice gift for your companion. Presented in the form of a box of eggs, you won't do your shopping as before.