Explorers all have one thing in common: conquering new territories! If you're looking to discover the pleasures of anal sex, an anal plug in your sex toy collection will be that explorer that will take you to new pleasures!
Your dildo might do the job you think, to start this journey, but not anybody can be Neil Armstrong, anal plugs are specific just like your opening to these new pleasures. Indeed, anatomy, shape, sensitivity and sensations are different.
For anal pleasures, you will find on the DORCEL STORE also anal chains. Here, it is possible to insert it very deeply without necessarily feeling any discomfort, the chain mesh allows an adaptation of the chain to your anatomy. Where the stitches generate the most pleasure is when the chain is removed from your anus, the friction of these stitches when they are removed and reinserted will make your partner crazy with pleasure.
The anal plug is designed so that it can be kept in your anus without support or hand movement. Thanks to its foot, it can be safely inserted or removed at any time. This opens up new ways of discovering anal pleasures, because it can even be kept discreetly in your anus all day long. Ladies, you can also keep it while your partner penetrates your vagina to simulate a sensation of double penetration… yes, the anal plug has a lot to offer now.
In your choice, the size and shape of the plug will influence your decision, discover these pleasures slowly with a small size model. Available in steel or silicone, this last material will bring you softness and natural feeling. The steel by its smooth and cold aspect, brings a different sensation with the temperature difference of your anatomy. It can also be placed in the fridge before use to anesthetize the muscles of your sphincter, facilitate penetration, while it warms up on contact with your muscles. Innovations are developing, vibrating and connected anal plugs have appeared on the market. Whatever your choice, we advise you to increase its size gradually and to prepare your anus well before use with a lubricant for example.
Here is a selection of anal plugs available on the DORCEL STORE, to start your journey to new pleasures.
GEISHA PLUG RUBY – DORCEL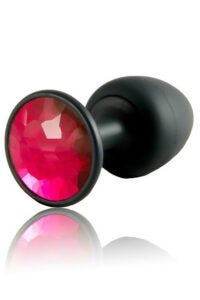 Here we talk about pleasure and elegance as always with DORCEL. This plug will please both the wearer and the viewer, a real anus jewel. For the man or woman who will wear it, it will bring you sensations all day long and especially thanks to the beads inside, which will create vibrations throughout your body, with each vibration.
ANAL PLUG DORCEL BEST PLUG – DORCEL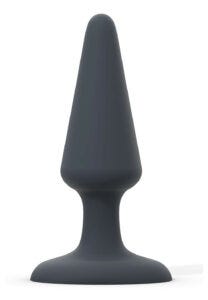 Available in several sizes and therefore suitable for beginners or experienced riders, it is ideal for discovering new sensations. Its ergonomics with its oval foot, its soft touch, its flexibility make it… the perfect guide to discover or go further in the anal pleasure. Available in 3 sizes, you will even be able to take it anywhere because it is waterproof, so let's take a shower?
DEEP FEEL ANAL CHAIN – DORCEL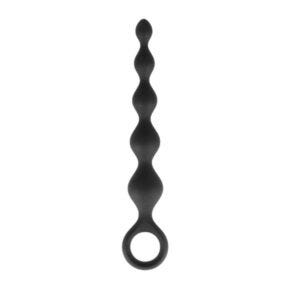 Let's move on to our first anal chain, the DEEP FEEL, which will be ideal to start anal pleasure and chains. Its diameter is progressive according to the depth at which you or your partner pushes it in. Soft as velvet, made of silicone, this chain promises you progressive pleasure and new pleasures to discover all this at a small price.
PLUG IN – LOVELY PLANET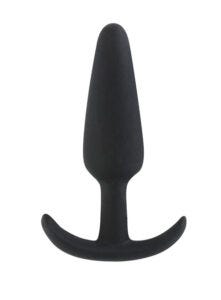 This LOVELY PLANET anal plug is very small, very mini and can be taken everywhere. On top of that, its silicone manufacturing makes it flexible and so soft… Very appreciated on the DORCEL STORE, the PLUG IN will be your true accomplice everywhere and anytime.
DISCOVERY PLUG KIT – PLAY AND LOVE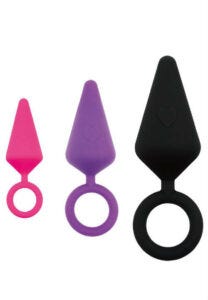 The brand PLAY AND LOVE offers you a kit to start, we accompany you, fasten your belts and think about the pleasure. You will discover with this kit 3 different sizes of plug, which is waterproof. Ideal for beginners, we suspect you will want to use all three quickly and discover more pleasure.
ANAL CHAIN DORCEL DEEP (with remote control) – DORCEL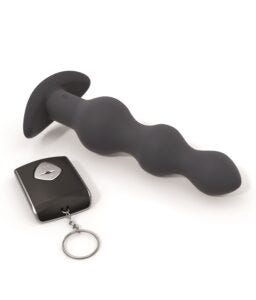 Here we are talking for experienced people, because the DORCEL DEEP chain is vibrant, the most powerful chain and the deepest with its 17 cm. These 3 huge balls with progressive sizes take you into a new dimension. A journey that is shared more than ever with your partner who will be master of the remote control that comes with it.
ANAL PLUG PRIMO BLACK – SVAKOM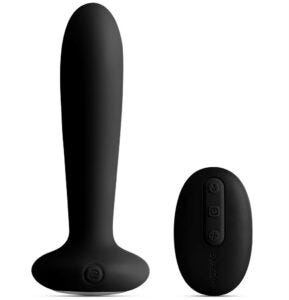 With a beautiful length of 16 cm, this plug from SVAKOM with its sober and elegant design offers pleasant surprises to share with two. Supplied with a remote control to give power to your partner, it vibrates according to the wishes of this/this last…
And that's not all, your friend has already turned you on, but has he already activated the heating option of the Black Primo?
INFLATABLE ANAL PLUG KIT – PIPEDREAM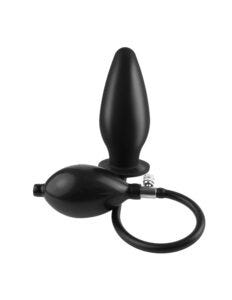 Both for initiates but also ideal for beginners, PIPEDREAM offers here an inflatable plug, allowing a crescendo pleasure. A discovery of progressive anal pleasure or a new sensation that replaces the usual more rigid forms. Accompanied by its hand pump, when your doctor takes your blood pressure, magnificent memories will appear from now on, we are sure of it…
FOXTAIL ANAL PLUG SILVER N°2 – EASY TOYS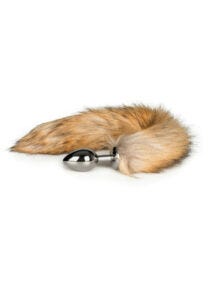 If your partner has a hunting spirit, he/she will be delighted to see you use it with his/her foxtail. You said naughty scenarios and role-playing games, the anal plug of EASY TOYS is an investment of choice and quality. Forget here the traditional iron or silicone materials, the silver plug brings you new sensations and can be passed underwater before use for even more new pleasures.
TRANSPARENT PLUG ICICLES N°44 – PIPEDREAM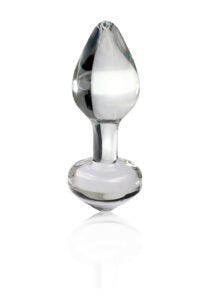 Made of hypoallergenic non-porous glass, this sextoy offers a new material and a very elegant desig, a real anal jewel. Simple but very effective, its small size allows you to take it everywhere and, for beginners, a gentle and elegant initiation. It is made of glass and in addition to being elegant, this plug of PIPEDREAM can be passed under water before use, just to discover even more sensations…
PLUG CRYSTAL SVAROWSKI 27 mm – SVAROWSKI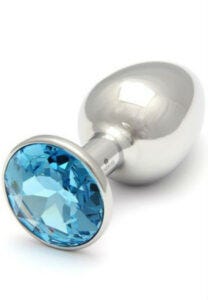 Delivered in its magnificent box as SVAROWSKI knows how to do it, the famous brand knows how to adorn plugs and here is a magnificent example. In addition to making you reach the height of elegance, its stainless steel material is a guarantee of quality and sensations. Leave this jewel a few hours in the fridge before using it, I promise you will be satisfied …
PEREDISE ANALS PLUGS BOX – ANEROS
A new format for these two anal plugs with two different diameters, up to 10 cm in length. Ideal to start, or to share a moment, a new experience. Isn't next week the birthday party at your friends' house? ANEROS has thought of every occasion to offer a gift!
PURE PLUG SMALL STEEL – NJOY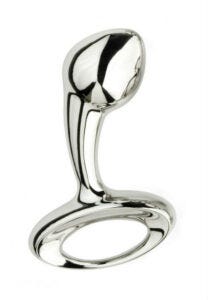 Whether for a regular or beginner audience, this plug is of a rare elegance and will sublimate your anus in addition to giving it irresistible sensations thanks to its shape and stainless steel. To pass it under hot water or leave it in the refrigerator before use, you will discover new sensations of a rare intensity. NJOY offers here a high quality product made of 316 stainless steel, of the same quality level as medical equipment. No need to play doctor with it, but thinking about it strongly will make you appreciate this jewel even more.