Along your bathtub between a sponge and a shower gel, and a collection of shampoos hides a pretty little waterproof duck with an angelic, innocent look. No one notices it, but you know that this tender, innocent look is there for one thing only, to bring your bath water to the boil. A real accomplice this little duck, discreet and diabolical, he has become a real icon throughout the world while going unnoticed. The vibrating duck is now everywhere, exists in all colors, dressed in all styles, has become a real star while our bird asks only one thing, to vibrate and give you pleasure.
How does this champion of discretion, world icon since sex toys. By turning it on, it will stimulate your clitoris or your vaginal lips with its powerful vibrating motor. Made of PVC and ABS, the vibrations are made at the level of the beak and the tail, you will be able to alternate pleasures and movements with your hand, while pretending to contemplate a decorative object, if someone surprises you.
It is also an ideal gift to give to your partner or couple, especially as the choice of the vibrating duck can be fully personalised, given the wide range of styles available on the market. It's up to you to find the style that best suits your bathroom or that will appear to you as an irresistible invitation to relax.
Let yourself be tempted by a vibrating duck, they are so cute, here is a selection of them available on the DORCEL STORE
RUB MY DUCKIE 2.0 YELLOW – Big Teaze Toy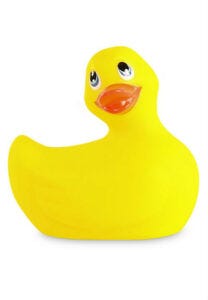 It is in our selection of course, the Yellow Vibrating Duck, with its angel's mouth which is there for your pleasure thanks to its powerful engine while remaining silent. Up to 7 vibration modes and of course 100 % waterproof, for the great classic, available in purple, black, pink and made by Big Teaze toy. A collector's item that should find its place in your collection.
RUB MY DUCKIE 2.0 ROSE METALIZED – Big Teaze Toy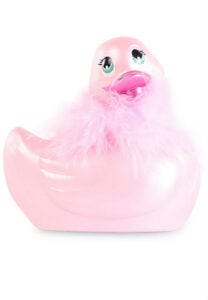 Dressed in his evening dress, it's time to light the candles to have fun with your favourite little duck and for the occasion, in style. Also available in gold, silver, black metallic. It retains its powerful engine, its 7 vibration modes, it's time to be back in the evenings.
RUB MY DUCKIE 2.0 ROSE COLORS – Big Teaze Toy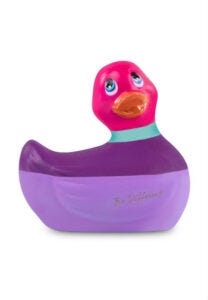 It's time to go on vacation and get the right sextoy. In "sunset" mode, stayed out of prying eyes when you decided to enjoy it. Keeping the technical characteristics of the previous models, the new 2020 model of Big Teaze Toy is waiting for you on the DORCEL STORE.
RUB MY DUCKIE 2.0 PRIDE – Big Teaze Toy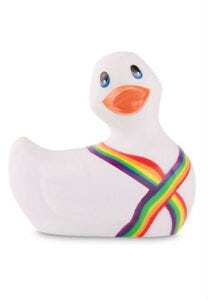 New 2020 edition by Big Teaze Toy, your vibrant duck with LGBT colors, or how to be more stylish, engaged or just to show those interested what your community is all about? Equipped with its powerful and silent engine, the vibrating duck goes through years and communities.
RUB MY DUCKIE 2.0 ROMANCE BLACK GOLD – Big Teaze Toy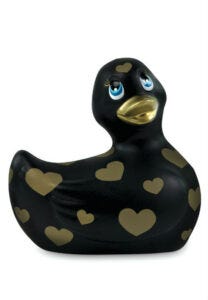 More elegant and classy than ever, this BLACK and GOLD version has more than ever its place on the DORCEL STORE. The Big Teaze Toy brand achieves the best sales of 2020 for vibrating ducks with this model on the DORCEL STORE. This model promises to be a collector's item in the big family of vibrating ducks.