It's time to add massage, a new feeling and more glide to your frolics with the silicone lubricant. The champion of lubricants, 5 times more slippery than a classic lubricant, it allows different penetrations and new situations for your pleasure.
To be used both in solo or duo, its superior resistance to a classic lubricant allows longer massages, even if you play in the bathtub with your partner.
Now is the time to incorporate long moments of massage and caresses into foreplay by visiting the DORCEL STORE. Available in different fragrances (camellia flower, cherry blossom, coconut, …) the silicone lubricant is your ideal accessory for your sexual and sensual pleasures.
An accessory to be used in almost all situations, because if the silicone lubricant is the king of lubricants, it has some constraints to know before starting its purchase and its use.
Nothing very important beside the pleasures of the glide that it offers, however, your silicone sextoys will have to remain at a distance to not be deteriorated. Other materials such as latex, ceramics, etc… will team up with the silicone lubricant, with success, to bring you to the pleasures of gliding. Also be careful with your clothes, they will risk very resistant stains in contact with the silicone lubricant.
The constraints are identified, you are almost ready to make your purchase, let us propose you a selection of the DORCEL STORE before you start.
2 in 1 lubricant – Tahiti Monoi – DORCEL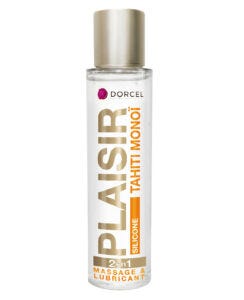 Let's start with the star of the DORCEL STORE lubricants, the 2 in 1 Monoi lubricating gel. At the same time for a massage to his / her partner where the nourishing effects of Monoï on the skin will be appreciated, according to your talents, the lubricant of DORCEL will be your ally for the second round and to facilitate the glide. Compatible with condoms, escape to two in Polynesia and raise the temperature.
Lubricant 2 in 1 – Pleasure Hammam – DORCEL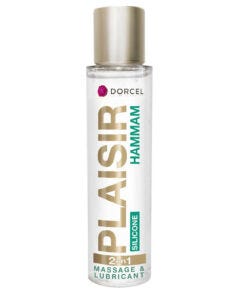 Still in the range of the 2 in 1 lubricants of the brand DORCEL, the 2 n 1 pleasure HAMMAM is a gel allowing also a use for massages with its irresistible scent. Usable for vaginal and anal penetration, it must find its place near you every day to brighten your daily life and that of your partner.
Integral Massage 100ml – YESForLOVE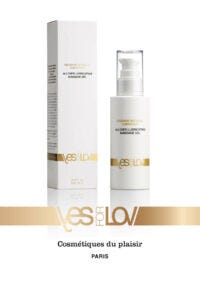 Elaborated from a gourmet note of frangipane flower and made in France, it's time to show your french romantic side. This gourmand note blends with a fragrance making the scent of this lubricating gel irresistible and the appetite of its users. Good news, a full body massage will be a mouthful that can be followed by an intense relationship, the lubricating gel of YESForLOVE is also 2 in 1, compatible with condoms.
INFINITI Gel 100 Ml – MANIX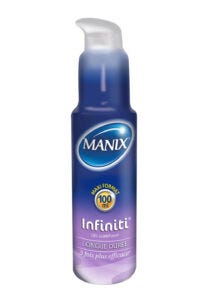 MANIX is always there to offer you the sexy accessories you need. With a natural fragrance, this lubricating gel is compatible with condoms, can be used in anal and vaginal, 2 in 1. Its pump bottle allows you to dose its use correctly and not lose a drop.
Lubricant ANAL COMFORT 100 ml – ORGIE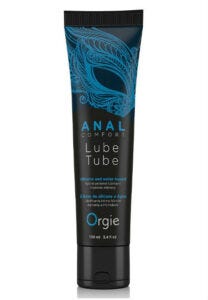 Specially designed for anal pleasure and compatible with condoms, this water-based lubricant of the ORGIE brand allows long sessions of anal sex. Enough to make you an expert in this pleasure, for a very attractive price.
MIXGLISS Tonic Ginger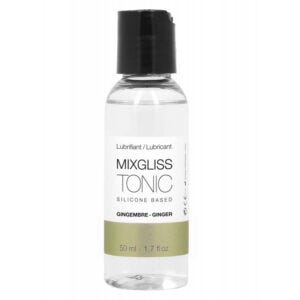 Compatible with condoms and dedicated specifically to the pleasure of these ladies and their vagina, the brand MIXGLISS offers a lubricant with the scent of ginger.
As much to say that the temperature of your bedroom will be summer, its format of 50 ml and its mini price makes disappear the excuses not to test it.
Lubricant UBERLUDE Silic 100 ml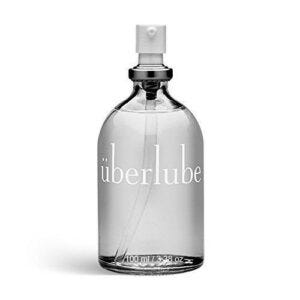 Here is one of the best lubricant in the world, the Rolls of lubricants by the brand UBERLUDE. 2 in 1 also and compatible with condoms, it is manufactured with only 4 ingredients allowing him to increase the pleasure and well being. Massage oil, moisturizing for the skin it is also a hair serum, enough to give pleasure and take care of your partner.