Whatever its shape, texture and look, the butt plug is the sex toy you need for enjoying intense anal pleasure anytime and anywhere. Vibrating, jewel or remote controlled, forget about decorum and succumb to anal pleasure. For beginners, there are many models available to give you a gentle introduction. Once you've sampled these unforgettable thrills, you'll be back for more again and again.
The plug: the basis of anal pleasure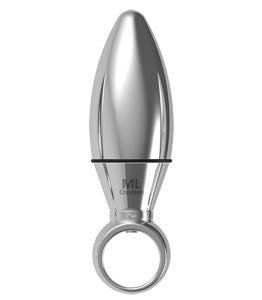 Want to enjoy mind-blowing double pleasure? The butt plug is the ideal toy for enjoying intense anal pleasure while making love. Ranging from 5 to 20 cm in length, it comes in silicone, aluminium or even stainless steel. It is gently inserted into the anus for you to experience new thrills during vaginal penetration. Solo or with a partner, it gets the lady off each time while enjoying gentle and highly arousing double penetration. The gentleman can also enjoy the plug and use it during sex. The sex toy will stimulate his G-spot while he makes his partner quiver from intense penetration. Pleasure guaranteed each and every time. The butt plug is the type of sex toy that can become essential. Once they've tried it, even the most hesitant will quickly become hooked.
Just like with Geisha balls, the butt plug has uses outside the bedroom. The excitement the toy gives isn't just physical, but mental too. Imagine yourself in a typical everyday scenario with a plug in your anus. Nothing is more exciting than enjoying pleasure when no one else knows. In the supermarket, in the evening or even at work, it is the ultimate naughty toy.
Vibrating, with beads or remote control, the butt plug comes in a range of models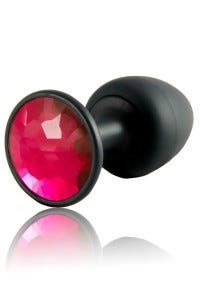 Fitted with a tiny ball inside, like Geisha balls, it will give off a slight vibration with each movement that will have you quivering with pleasure.
Fitted with a small motor, the powerful vibrations will take your pleasure to the max. In the same way as the love egg, some plugs also come with a remote control for greater sexual bonding with your partner in the most unusual of places.
Looking for a naughty and sexy sex toy? Go for the jewel butt plug. Accessorised with a decorative stone, the butt plug will give you pleasure and feel nice and sexy to wear at the same time. Guaranteed turn-on when your partner takes off your underwear and discovers the jewel peeping out of your butt. As your partner in debauchery, Dorcel brings you the Ruby Geisha Plug or the Diamond Geisha Butt Plug which are both made of soft touch silicone for easy insertion and comfortable wear.
How to use a butt plug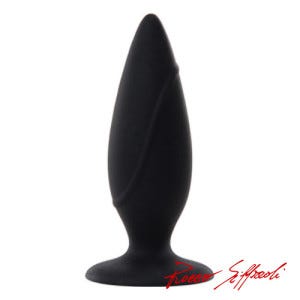 If you are new to the world of anal pleasure, why not treat yourself to a starter pack. Containing a butt plug, an anal relaxant and a water-based anal lube, it is perfect for a gentle introduction to your first anal experience.
Experienced users can opt for a more advanced butt plug that offers double prostate and perineum stimulation for example. You can also find a host of plugs in larger sizes or anal chains for more extreme pleasure.
After each use, don't forget to give your sex toys a thorough clean. This is vital for your health and hygiene and also key to ensuring it lasts for as long as possible. If you have some, the best way it to use a special cleaner for sex toys and a cloth. If not, you can simply use soap and warm water.