In this box set, 3 films :
At home Prostitution:
JESSI, who lives with her friend DOLLY, responded to a dating ad from the mysterious John BAPPA, a rich business who is rather perverted but generous. But he doesn't seem elusive. And when Jessi believes to have finally found him, she discovers, appalled that the man to whom she gave heself to with passion is not Bappy, but only his body guard. Finally the business man phones Jessi and makes a date in his sumptuous villa. Accompanied by Dolly, she takes her place in the car sent to pick her up. There, still on the phone, Bappa orders her to make love to her girlfriend while the hostess is charged with filming their lovemaking. Arriving at their destination, Jessi finally meets Bappa. He, chivalrously yet firmly, insists on blindfolding her.
Sex Mission:
While looking for signs of his brother, Paul who disappeared fourteen years earlier in East Germany, Zen gets a hold of his will. Paul reveals that he hid a highly important microfilm in the cockpit of a Mig 21. At first disconcerted, Zen starts searching for this precious document. But he's not the only one on its trail. Sensuous women-soldiers with ravenous sexual appetites and beautiful spies with voluptuous bodies use their bodies to achieve their ends. But if he takes advantage of this good fortune, Zen has hardly just fallen off the turnip truck.
Whore Taxi:
6 Prostitute Girlfriends, in exchange for a comfortable rent, hire out their bodies to men with the most perverted fantasies
More Information

| | |
| --- | --- |
| Playable | Europe only |
| Director | Ona Zee |
| Studio | Marc Dorcel |
| Year of production | 2007 |
| Duration (min) | 266 |
| Language | French |
| SKU | 80158 |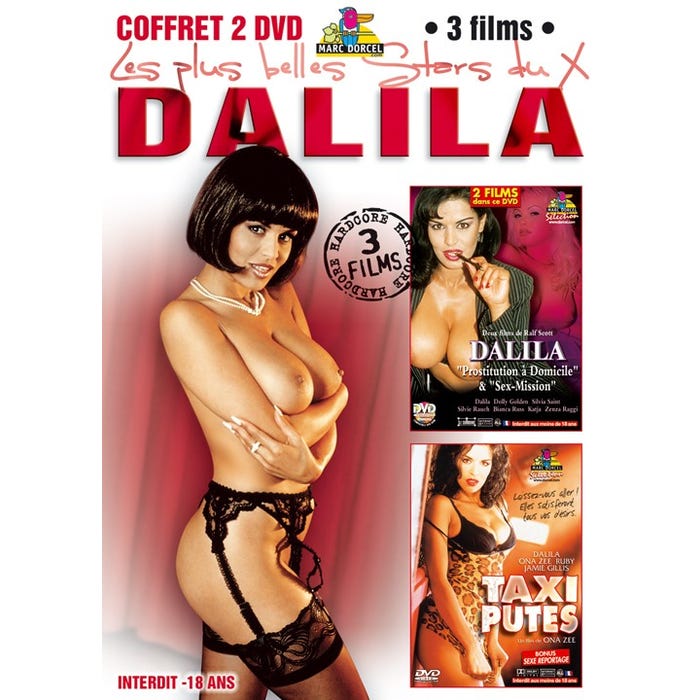 Dalila Box Set
-50%
Add to Cart
For a total minimum of purchase of €99.00