Since 1979, Marc Dorcel has been an expert in the art of practicing sex. In fact, the Dorcel company is able to present products in each of its ranges. Dorcel gives us the benefit of its experience by offering a wellness range composed of: Lubricants Men's products Cleaner and others All our products are made in France. You will find the whole of our wellness range on our website.
Our lubricants are guaranteed hypoallergenic and the composition respects the natural PH of the mucous membranes and is compatible with condoms and latex.
Our line of silicone-based lubricants: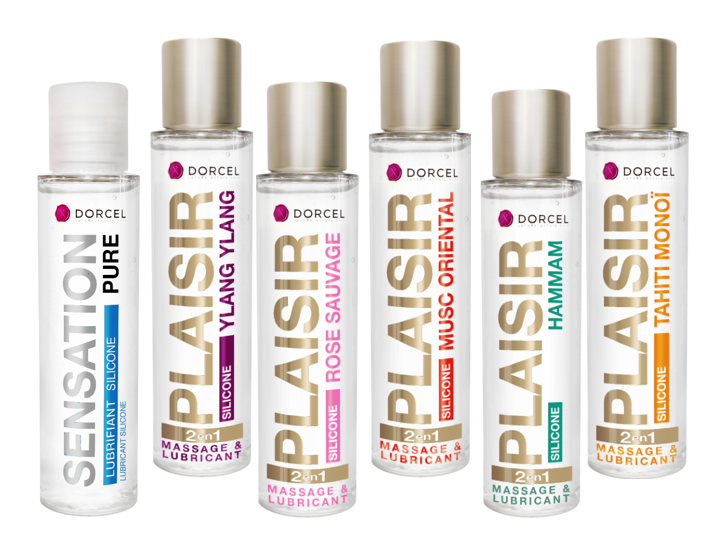 Dorcel à base de silicone have 5 times more lubricating power than water-based products because, unlike water-based products, they do not evaporate.
Our PLEASURE 2 in 1: Massage & Lubricant, can also be used as a massage oil thanks to its silky texture. Their aphrodisiac scents last and awaken the senses.
They do not stick and can be washed with lukewarm water and mild soap.
They keep for at least 2 years, as they do not contain water, bacteria do not find fertile ground to grow.
Use: for external and internal use, suitable for anal and vaginal penetration and is compatible with condoms and latex.
Caution: Silicone lubricants should never be used with silicone sextoys.
Our line of water-based lubricants: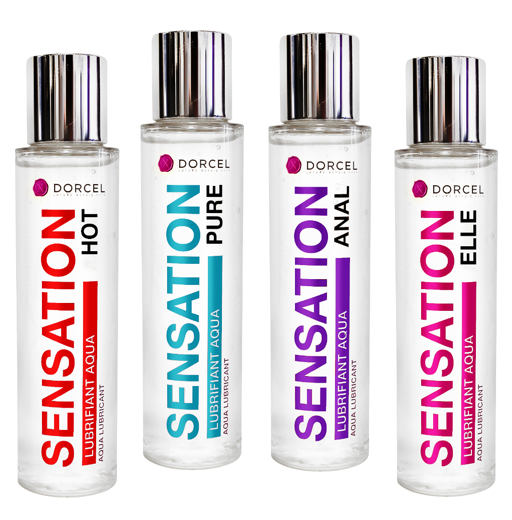 Dorcel water-based lubricants are perfectly compatible with sextoys, regardless of the material. They glide on the surface of the silicone to improve comfort, limit the effects of friction and ensure a homogeneous hydration of the mucous membrane.
Water-based lubricants are not suitable for massages. Indeed, water evaporates relatively quickly and infiltrates into the skin, which does not allow you to benefit from their gliding effect for very long.
It is the most commonly used lubricant for condoms.
It is very easy to clean with water but cannot be used in the shower or bath because it dissolves in the water. If intercourse lasts, do not hesitate to use it regularly to keep the lubricating power, water-based gels dry faster than silicone-based gels.
Water-based lubricants have a shelf life after opening of up to 6 months.
Use: for external and internal use, fragrance-free, residue-free, they do not stick.
If you are looking for an economical and practical lubricant for your condoms or sextoys, choose a water-based lubricant.
If you want optimal lubrication for anal or vaginal intercourse and intimate caresses, choose a silicone-based lubricant.
It consists of 6 creams in 100 ml tubes and 1 capsule format. All Dorcel men's creams have a shelf life of 12 months.
Our men's cream in a few words: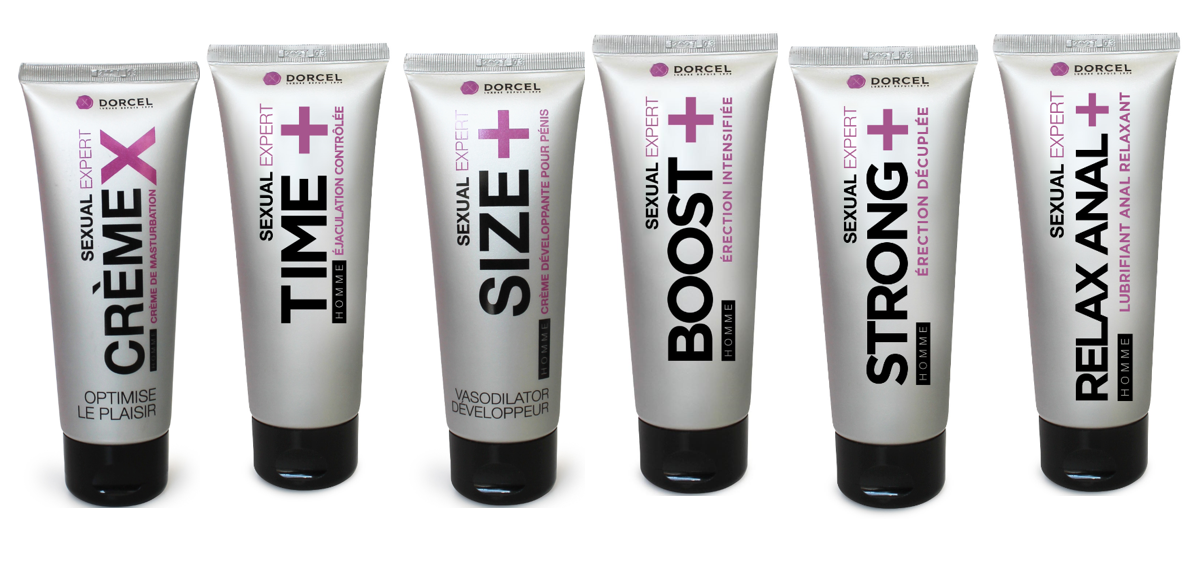 The BOOST +, STRONG +, TIME + creams are based on natural plants and are not harmful to the intimate parts. They promote blood circulation.
Boost +: More intense erection
Strong +: Firm and long-lasting erection
Time +: Delaying cream to control your ejaculation.
How to apply: Apply the cream on your penis and massage gently until the cream is completely absorbed.
The RELAX ANAL +, Cream x, Size + creams are water-based. They do not stick and are washable with water.
Relax Anal +: contains a mild anaesthetic to desensitise the anus. Its thick and pleasant texture will intensify your anal intercourse and avoid unwanted rubbing.
Cream X: Increases gliding and sensations during masturbation.
Size +: Increase your penis size and performance
How to apply: Apply the lubricant to your private parts.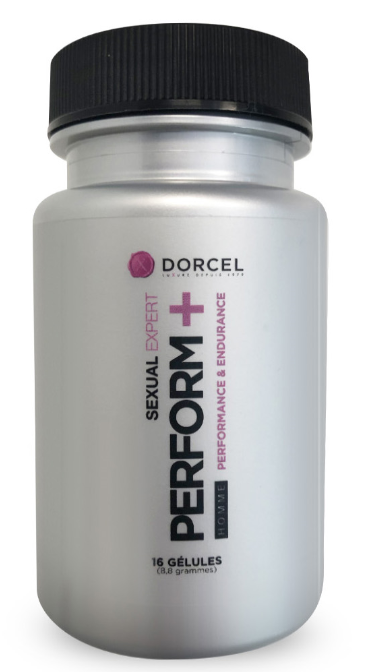 DORCEL PERFORM + capsules stimulate blood circulation thanks to Ginko biloba (helps a strong erection) and Panax ginseng (increases desire and libido) to improve sexual performance.
Directions for use : Take 3 capsules (only once a day) with a big glass of water, 1 hour before intercourse.
PURE Dorcel Cleanser is a 150 ml, alcohol-free, 2-in-1 foaming cleanser, specially formulated to take care of your sextoys.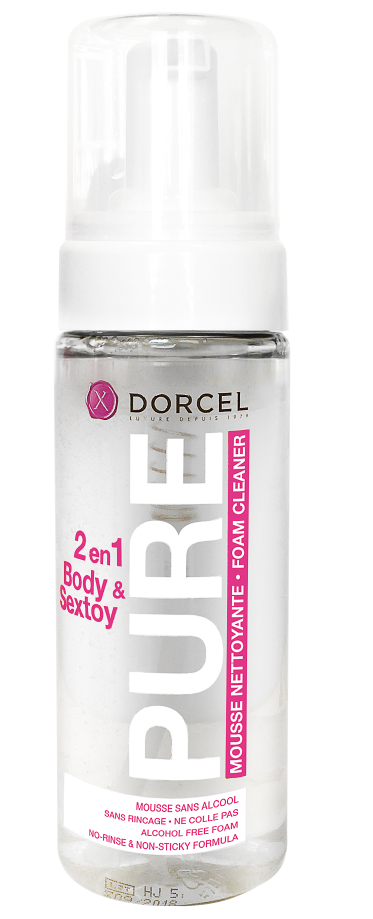 Its gentle solution with extracts of mallow and camomile, protects and cleanses perfectly, to avoid any gynaecological discomfort. Its light Cranberry fragrance leaves a sensation of freshness and delicacy.
Directions for use : Spread the foam on the sextoy, (avoid the control buttons). Wipe off the excess. Without rinsing. Does not run. Product compatible with latex and silicone.
The intimate gel for women, Elixir Intime Dorcel, guarantees perfect lubrication. It also has a plumping effect. The hyaluronic acid-based composition of this luxury lubricant provides a revitalizing and moisturizing effect on your private part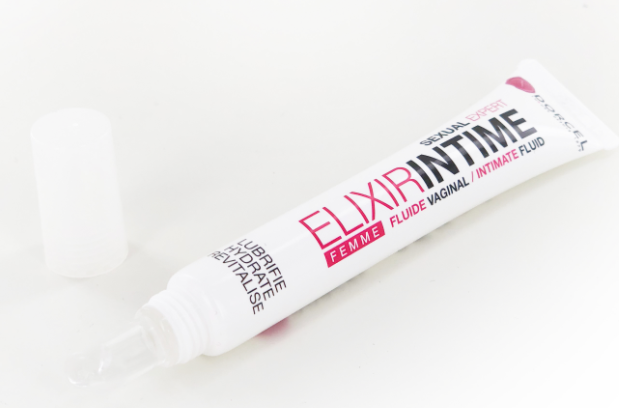 Directions for use: introduce a drop into the vagina and massage gently. It is compatible with the use of condoms and is odourless. It can be kept for 6 months after opening.