Non privilege price

€29.99
!
Benefit from 10% now and all year round on ALL products by subscribing to the Privilege Service and many other advantages!
Chance always makes things right. Bella Tina and John will discover each other and live out their fantasies.
AN UNEXPECTED ENCOUNTER
John and Bella Tina are THE "it" couple, but how did they meet, what is their story? This film will tell you everything, even their most intimate fantasies.
It all started one night when Bella Tina and Cherry Kiss were getting ready for one of the many private parties they regularly attend. The two young women are the queens of the night and very often, these Parisian parties allow them to make encounters as hot as unexpected. On her side, Cherry likes to live various experiences, whatever the sex or the gender of her partners. As for Tina, she would like to finally enjoy a man without having to share him with her girlfriend.
A few hours later, the two young women return home with John, a young man they met at the party. He thought he was having a good evening but certainly didn't expect to end it in such a beautiful way. Two girls with dream bodies just for him, what more could you ask for? Fortunately for him Bella and Cherry are very sharing and intend to prove him that he did well to follow them. After this most intense threesome and a torrid night, John goes back home but he made a strong impression on Bella. And if for once the young woman was attached to a man instead of moving on to the next one? It seems that the budding feelings are reciprocal because the next day, John invites Bella and Cherry to join him in the south of France in the villa of a friend.
A MEETING OF LOVE AND DESIRE
After a long drive, the two young women meet John and his friends and the least we can say is that he did not lie about the size of the villa. Although they are married Ricky and Angelika Grays have a very free relationship. So much so that when J.P.X, the owner of the villa is alone in the sauna, it is Ricky himself who proposes to his wife to join him. After a long massage, the pretty blonde takes things in hand, and in her mouth to raise the temperature a little more. Although she is used to share intimate moments with Ricky's friends, she never sulks her pleasure.
The same evening, while everybody is chilling with a drink, Bella sees with a bad eye the approach between Cherry and Angelika. To think about something else, she proposes to John and Ricky to join her in the room to forget her disappointments. The two men immediately accept this proposal by saying to themselves that they would be stupid to miss such an opportunity. On her side, Bella who is more used to the option two girls for one man intends to take full advantage of this turn of events. The next day, by the pool, Cherry and her girlfriend decide to set the record straight and take stock of their friendship.


A NEW LIFE OF DESIRE AND PASSION
Finally reconciled, the two friends recount their night of fun. Just like Bella, Cherry took advantage of the hospitality of J.P.X and his new friends. Between Tony, the fitness coach and the beautiful Angelika, Cherry spent a night of such intensity that she is not ready to forget it. Adept of anal pleasure, the young woman offered all her orifices to her partners to finish in apotheosis with a very intense double penetration. At the end of this very interesting stay filled with emotions and various pleasures, while Angelika proposed to Cherry to join her in Budapest, John asked Bella to spend a little more time with him. What if the two best friends in the world had finally found love?
A few weeks later, John and Bella Tina are still together and live out their desires and fantasies wherever and whenever they want, even if they have to take a walk in the forest to give free rein to their desires.
More Information

| | |
| --- | --- |
| Playable | Worldwide |
| Studio | Marc Dorcel |
| Year of production | 2021 |
| Duration (min) | 105 |
| Language | English, French, German, Italian, Polish, Spanish |
| Subtitles | Dutsch, Greek, Portuguese |
| Casting | Bella Tina, Angelika Grays, Cherry Kiss |
| SKU | 84577 |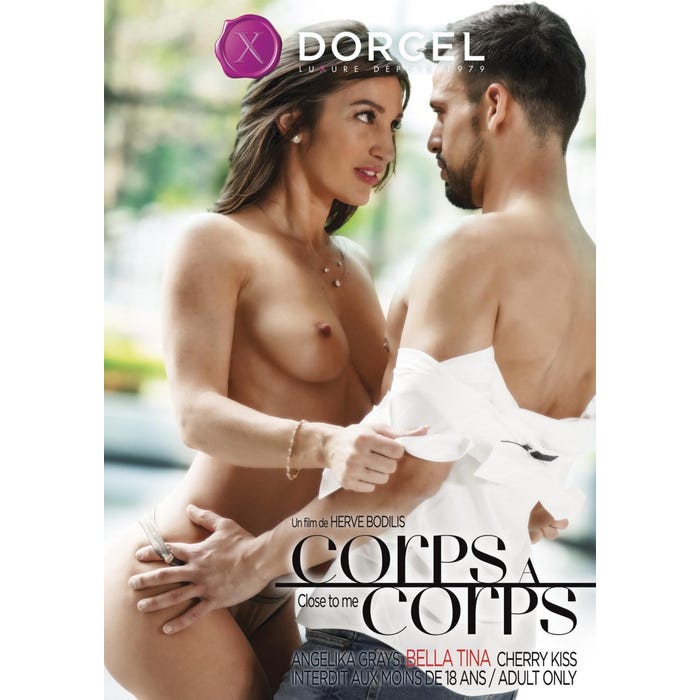 Close to me
-0%
Add to Cart
For a total minimum of purchase of €99.00