Eye to eye, they will make you live their fantasies. Fred Coppula delivers 5 scenes with exquisite actresses...
PURE SEX
Agatha Vega needed some peace and quiet. To make the most of her vacations without having to worry about the daily worries, she rented a magnificent villa in the countryside, far from the noise of the city. Between sunbathing by the pool and lazing around, the young woman made the most of her stay. To vary the pleasures, she invited Joss Lescaf to join her for a long moment of passion and desire. Nothing better than intense sex at the edge of the swimming pool to eliminate the stress.
On her side, Cléa Gaultier chose to go to the mountains to recharge her batteries. Between the descents on the snowy slopes and a quiet stay in her chalet, Cléa takes full advantage of these few days of well-deserved rest. A long-time friend of Joss, she also asked him to join her to spend some quality time together. Each one knowing perfectly the best way to make the other one come, their reunion will be without any doubt placed under the sign of sex and pleasure.
THEY TAKE PLEASURE WHERE THEY FIND IT
Just like her two friends, Angelika Grays wanted to get away from the daily routine. Even if as an actress she travels regularly and meets new people, she wanted to settle down a little. The quietness of her rented villa allows her to take care of herself and her career without being disturbed every five minutes. To keep her company, she asked Axel Reed to join her. The young woman needs calm and rest, but sex is still an integral part of her life.
Chloe Duval chose to go to the seaside to rest. Between meals with her boyfriend and her workout at the gym, the pretty blonde takes advantage as she intends of her free time. No specific agenda, no meeting to organize, she only thinks about her own pleasure. Also, when she has the opportunity to spend a few hours at sea away from the gaze of others, she intends to enjoy it to the fullest, especially if her boyfriend accompanies her.
Cherry Kiss has a reputation for loving sex, both on set and in her private life. This video is no exception to the rule. Even if she is quietly installed in a sumptuous villa at the seaside, the young woman has the intention to have fun with her partners. For her, sex is worth only if it is practiced with several and it is clear that a single man is not enough for her.
More Information

| | |
| --- | --- |
| Playable | Worldwide |
| Director | Fred Coppula |
| Studio | Marc Dorcel |
| Year of production | 2022 |
| Duration (min) | 124 |
| Language | French |
| Casting | Agatha Vega, Clea Gaultier, Angelika Grays, Cherry Kiss, Chloé Duval |
| SKU | 84764 |
joseph v. published 10/28/2022 following an order made on 10/03/2022
Très mauvais film
Response from dorcelstore.com the 10/20/2022
Bonjour,Nous vous remercions grandement pour votre avis et vous prions de bien vouloir nous excuser pour cette mauvaise expérience.Nous aimerions vous conseiller correctement lors de votre prochain achat en fonction de vos préférences. C'est pourquoi, nous vous invitons à prendre contact avec notre service client par téléphone ou directement par email depuis notre FAQ avant de passer votre commande. Vous avez également la possibilité de visionner en amont les bandes annonces des films sur notre site www.dorcelclub.com.Cordialement,Le service client Dorcel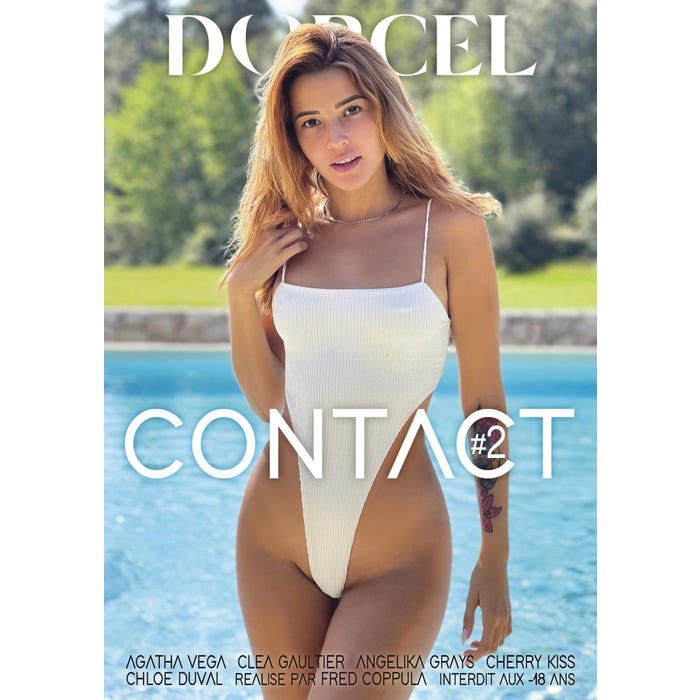 Contact 2
-50%
Add to Cart