The dildo is without a doubt THE sex toy you have to have in your bedside table. It does not have a motor and is exclusively designed for penetration; however, there are so many models that the possibilities are almost endless. Whether a beginner or an expert, our large range of XXL dildos or strap-on dildos will certainly have something to keep you satisfied.
The classic dildo: the essentials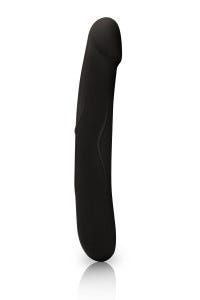 Not to be confused with the vibrator, the dildo doesn't have a motor and so doesn't vibrate. Then again, manufacturers have used their imaginations to create ever naughtier dildos and have you frothing with pleasure every time you use them.
These include XXL dildos that come with a suction cup or can be hand-operated. Ideal for solo pleasure, the suction dildo allows you to try out lots of different positions and therefore get the maximum pleasure. For manual use, it is more suited to beginners as it is easier to use, and it's also ideal for spicing up your foreplay or trying out double penetration with a partner.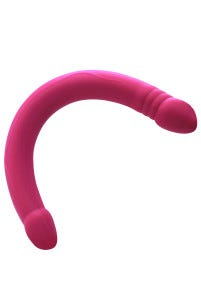 Double Dong or strap-on dildo: live out your fantasies!
The most daring should try the double dong, a dildo with two ends designed for double penetration. Anything goes: vaginal or anal double penetration, or vaginal for one and anal for the other and even vaginal and anal at the same time on the same person. This toy will enable you to make all your wildest fantasies come true, whether solo, as a twosome or more.
Experienced users will be keen to try out the strap-on dildo. Originally thought up to allow a woman to penetrate, this naughtiest of toys offers a host of possibilities. Why not try the double strap on dildo with a dildo for penetrating the vagina of the woman wearing it and another for penetrating her partner.. There is also one designed to be worn by the man with the aim of introducing his partner to the joys of double penetration. And for greater simplicity, you can also enjoy a strap on dildo… without the strap on! This is designed to be inserted into the lady's vagina and to stay there while penetrating her partner. As a bonus feature, it has small rough area that stimulates the clitoris to take you straight to orgasm central.
Silicone, jelly or glass dildos: all about textures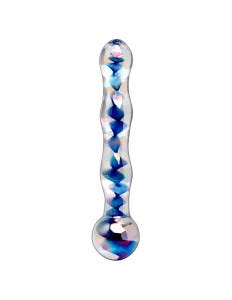 With all its experience, Dorcel offers you its range of Real Sensation dildos which are semi-realistic and have a soft and silky coating. They are an ideal introduction to sex toys and also for more experienced users and perfect for fulfilling your most daring fantasies.
As you will appreciate, the dildo is not just a toy for solo use but is also perfectly at home during your foreplay or during sex itself. Whether made of silicone, jelly, or even glass, it will always be a preferred partner. Treat yourself and choose your future playmate today.
To ensure the product lasts for as long as possible, remember to thoroughly clean your dildo after each use. This is also really important for your own health and hygiene. The best way to clean your sex toys, whatever they are made of, is to use a soft cloth and a special antibacterial cleaning spray for sex toys. If you don't have any, you can also use warm water and soap.