Men can also use accessories to have fun, enjoy pleasure or to show themselves off. Whether its lingerie, sex toys, or even aphrodisiacs, no man is left watching from the side lines. Every man can find their dream accessory or accessories for satisfying their desires, whether solo or with company.
To spice up his sex life, the man can choose from a wide range of accessories, which are sure to press all the right buttons. These will fulfil each person's tastes and desires and they definitely take the pleasure up a notch for everyone. When you have the chance to have fun, feel good and enhance your pleasure, why do without?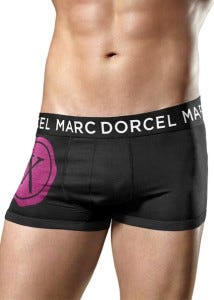 Sexy lingerie for men
From our range of lingerie, men can easily find the accessory that matches their own desires and will arouse their partner's desires as well. They can be used as a fashion accessory or to spice things up, there is something for everyone. From printed boxers, to sexy patterns and thongs, there are a host of colours and textures to cater for everyone's desires. There are also fun and sexy t-shirts to top off the look in a tasteful and high quality way.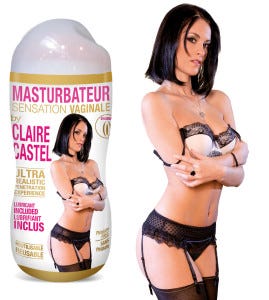 Cock rings, masturbators and other sex toys for men
Men aren't to be outdone when it comes to sex toys either. There is something to suit all tastes: fancy adding a little buzz to your sex life? Cock rings are there for you and of course there is the right model to suit you. For solo pleasure, there are masturbators that are specially designed for men to pleasure themselves and come in vaginal and anal versions; they are more realistic than ever, for even greater enjoyment. And it doesn't stop there: blow up dolls, penis pumps, cock rings… There is everything you need to have fun, whether solo or with others, and enjoy pleasantly heightened sensations.
For example, why not go for it with the "Fuck Me" Mega Masturbators 1 and 2? Incredibly lifelike, you can live out your wildest fantasies, gently…or a bit harder. Just like the Pipedream Mega Fuck Slut Masturbator, which is so realistic and well-made than it feels just like a real woman's body!
All these pleasures can also be shared, such a s with the vibrating Dorcel Power Clit cockring, which not only exquisitely vibrates the man's penis but also stimulates his partner's clitoris.
Giving pleasure also means receiving pleasure yourself. The perfect example of this is the Orgasmic Rabbit, for pleasuring your partner, yourself or even both of you. One thing is for sure, sex will never been the same again with these little pleasure gems!
Unrivalled performance thanks to aphrodisiacs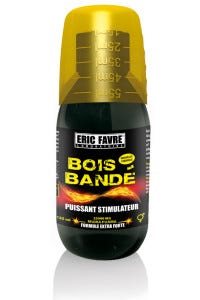 And what about aphrodisiacs ? Here again, it's about enjoying long moments of pleasure and finding what tickles your fancy. For a quick turn-on, to delay ejaculation or even develop his penis, pleasure is always on the menu, just as you can also experiment with new sensations and turn things up a notch each time you have sex!
There is something for every fantasy, style and practice. Fancy punishing, masking up or tying up? Simply click and pick what turns you on the most! Now, there is nothing stopping you satisfying your desires and from now on each naughty moment will be an unforgettable one.