For men, women or together, Dorcel gives you its 35 years of experience in lust and pleasure to offer you a wide range of high quality toys at all price points. From the most realistic to the most fun, for him, for her or for both, our selection has all the toys you need for perfect naughty evenings.
The lady will fulfil her desires with rabbits and other vibrating love eggs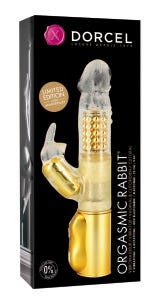 Every woman who likes to treat herself can find a host of ideas to satisfy her desires. The famous vibrator comes in a range of versions. With its wide range of semi-realistic toys, Dorcel gives you the Real vibration M vibrator which has mass appeal with its silky texture. 22 cm in length and with a curved shape designed to hit the G-spot, you can ride it all the way to orgasm central. The ultimate vibrator, the rabbit promises mind-blowing thrills. This is why Dorcel have created the Orgasmic Rabbit. With a rotating head to hit your G-spot, revolving balls for a vaginal massage and lastly a clitoris stimulator it delivers pleasure that is out of this world.
The new darling of couples and singles, the vibrating love egg is a safe bet. So, Dorcel has created for you the Secret Vibe vibrating love egg with 10 vibrate modes that can be controlled by your man using a remote. Hours of naughty games await with this accessory.
100% male toys for his pleasure…and hers
Even though sex toys are often designed for ladies, gentlemen aren't overlooked. Manufacturers now strive to make sure that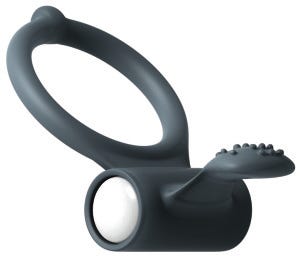 pleasure lasts longer and longer.
That's why Dorcel had you in mind when it created a range of masturbators that will allow you to get your rocks off each and every time. Why not try the mini disposable masturbators from the Sex Shot range, which you can take with you anywhere. For a constant home companion, opt for the Double OO model. With its two openings, it allows you to alternate the sensations to maximise your orgasms.
The masturbator isn't just for your own solo use! During foreplay, feel free to let your lady's hands work their magic on it for ever more mind-blowing sensations. She is sure to be delighted with the effect it gives you and you will be too.
Do you want longer and more intense sex? Try a cockring such as the Intense ring and you will stimulate your libido while enjoying longer-lasting erections. If you want an added effect during penetration, opt for the Power clit. It will give both of you very pleasant sensations and will bring her to orgasm time and time again thanks to the specially made end for stimulating the clitoris.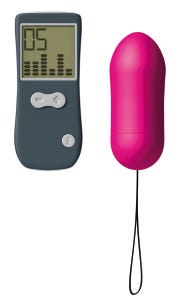 Fun for couples with mixed-use toys
For fun times as a couple, Dorcel has created for you sex toys for mixed use or as a couple.
To spice things up, try double penetration with the Double Dong Real Double Do. Let your imagination run wild and try out different positions.
For anal connoisseurs or those who want to try it, the Dorcel Butt Plug is an excellent entry point. With a vibrating and jewel version, choose the one that floats your boat the most; you can use it during sex or in the same way as Geisha balls, during the day.