Whether solo, with another, with or without sex toys, there is always room for gels and lubes in your sex games. For even greater and comfort, many manufacturers now offer cooling or warming sensation gels to suit your tastes. For even spicier sex, you can excite all your senses with flavoured gels and lubricants.
Gels and lubricants, something for every occasion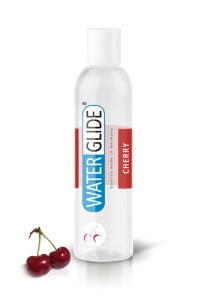 Whether it's for solo pleasure for man or woman, or to enjoy as a couple, lubricants are an essential component that will take your pleasure to the next level. Silicone or water-based, they give a better glide for easier and painless penetration. 100% hypoallergenic, they are kind to the skin and mucous membranes so you can get the most from your moment of pleasure.
While not always needed for vaginal penetration, they are highly recommended for anal, whether solo with a sex toy or by your partner. Also, most manufacturers have special lubricants for this special place.
If you want a lube to use with your favourite sex toys, please note that you should use a water-based lubricant, as a silicone-based lubricant should not be used with a toy that is also made of silicone.
For romantic foreplay, you will also find a whole selection of massage oils some of which can also be used as a lubricant.
Gels and lubes with sensations, for steamy romps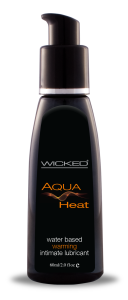 If you are looking to spice up your sex life, stock up with lubricants and gels with sensations and you won't regret it.
Ice cube sensation lubes or warming sensation lubes have been designed for even greater pleasure. Apply it to the lady's clitoris to ramp up the excitement while you caress her entire body. She will experience a wave of coolness or heat, that will drive her wild.
Rub this cold or warm gel onto the man's penis to heighten the tension while you tease his most sensitive spots.
For an even greater sensation, why not combine the cooling gel with ice cubes that you can slide over your partner's body. You can combine the warming gel with a massage candle to raise the temperature even further..
Use all your senses with flavoured gels and lubes
Who has never played with champagne, chocolate or whipped cream during their foreplay? These tasty games are very enjoyable, but, it has to be said, they aren't very practical. This is why lust and pleasure expert, Dorcel, offers you a large range of flavoured lubes and massage oils. From the most basic flavour to the most extravagant, there are a host of flavours for you to choose from to make your lovemaking into moments of pure indulgence.
Go for it and try a strawberry lube or a vanilla one or even a pina colada flavour massage oil or a caramel one. Immerse yourself in the many flavours available in these products that are 100% designed for use on the skin. All manufacturers offer products that don't become sticky and can be easily cleaned off after use. So now you no longer need to empty your fridge to find something to add a thrill to your foreplay. Your sheets and sexy lingerie are also kept safe. Don't delay and make your choice today!