Use every source of pleasure with our wide range of sex toys and naughty toys. Sex toys can do everything to enhance your pleasure, whether clitoral, vaginal or anal vibrators, rabbit, plug or love egg, and here you will find our wide range that has been carefully selected by Dorcel. Whether a beginner or expert, you are sure to find something to tickle your fancy in our range of sex toys, from the simplest to the most sophisticated.
Vaginal and anal pleasure guaranteed with vibrators and rabbits
Solo or with another, spice up your sex life! On our website you will find something to arouse your senses and hit the high spot time after time. From the softest games to the naughtiest, you won't be able to live without it. Still the daddy of them all, the vibrator offers you a range of possibilities. With its special texture, range of vibrate modes, and waterproof feature, there is something to suit everyone and every desire. In the even more advanced version, the rabbit offers you both penetration as well as clit stimulation for heightened pleasure.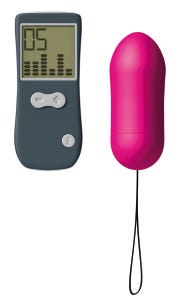 Discreet pleasure with the butt plug or love egg
Do you like solo fun that's a bit different? Try our Geisha balls or a butt plug, of course. You can them put them in any time you want and wear them for as long as you want. Imagine doing your shopping and feeling the little object working its magic down below? A real turn-on, isn't it?
For experienced naughty couples, you should try the love egg. You can both enjoy many taboo pleasures together by letting the gentleman remotely control the little vibrating egg that you have inserted into the orifice of your choice. No more boring family meals, you can now have fun without the others knowing and it will crank up the pleasure to the max.
Wands: intense clitoral pleasure for powerful orgasms
L'orginal Wand from Dorcelstore on Vimeo.
Are you more of a clit lover? Get yourself a wand. This little magic wand promises you exquisite solo pleasure and smoking hot foreplay. Solo or with another, run the massager over your entire body focusing on your sensitive spots. It will have you quivering with desire before shuddering with pleasure.
Need to treat yourself to a relaxing break at work? Often on long train or plane journeys? Treat yourself to a mini toy that you can take with you everywhere and that fits discreetly into your bag. You can even arouse your other half by sending him texts during your naughty breaks.
Every inch of your body can make you quiver with pleasure. Let go and allow yourself to be swept away in the torrent of lust. Each time you use our sex toys, you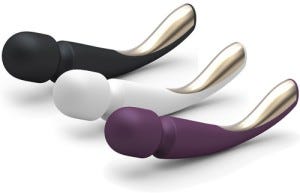 will discover a new way of increasing your desire and your imagination will run wild with new ideas each more wicked than the last. Always remember to agree together with your partner first, and then you can enjoy erotic games and sizzling nights in which you can finally live out your wildest fantasies.
Don't be scared to try something new and surprising by regularly using new toys which will help you mix up the pleasure. Whether you prefer them with standard or rechargeable batteries, all options are available. With the rechargeable batteries, you can even choose between USB or mains.
After each use, don't forget to give your sex toys a thorough clean. This is vital for your health and also key to ensuring your favourite toy lasts for as long as possible. The best way to clean your playmates, whatever they are made of, is to use a soft cloth and a special cleaning spray for sex toys. If you don't have these, you can also use warm water and soap, but take care if it is a non-waterproof product.