Aphrodisiacs help increase the quality, length and sensations felt during lovemaking. They are also a way of arousing desire: whether yours or your partner's, you can fulfil your every desire. Desire will never have been so intense. Whether to improve performance, have better erections or simply to enhance your pleasure, discover our range of products that will add spice to your sex life!
Aphrodisiac fragrances and creams for women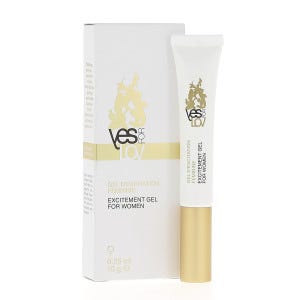 Women will never have been as captivating, with fragrances that will arouse the desire of all those around them. Become irresistible and more attractive than ever before, drive everyone around you wild, nothing could be simpler with carefully designed fragrances to turn you into a real-life Aphrodite.
And to make your naughty moments even spicier, opt for a balm which will make for unforgettable foreplay: with a unique effect on the skin… and in the mouth.
Your personal pleasure hasn't been forgotten either! Solo or with others, women will be able to stimulate their vagina or clitoris with creams specially created to make masturbation or sex, softer, or even more intense.
You can expect performance and lasting erections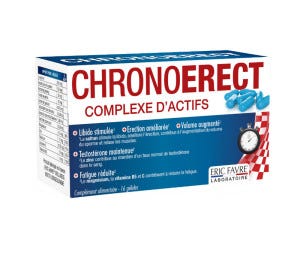 Men aren't to be outdone either. Women won't be able to resist with pheromone scents, or eau de toilette that will arouse the desire of those around you.
The gentleman's penis will be even more effective and impressive with the vast array of products available to him. With Chronoerect 16 pills, erections will never have been as strong: not only they will be harder but sex will last longer. Made solely from high quality extracts, such as bois bande, ginseng, or even cayenne pepper, erectile dysfunction will be a thing of the past.
Explore new sensations for heightened pleasure
And, as always, the most important thing is everybody's well-being and pleasure. With aphrodisiacs, everyone is certain to find and increase their pleasure. Why not try new experiences? For example, with the Eros Anal Explorer, which helps safely relax the muscles of the anus and enjoy easier painless penetration, but also without any loss of sensation.
The main thing is to have fun and feel pleasure. For that reason, your Dorcelstore has aphrodisiacs to suit all people and all desires, whether for him, her or both.
And for full pleasure, natural-based products are preferred: bois bande, saffron, guarana, dried plants. The best is just a click away – for high quality service and results!
Do you feel playful and want to prolong your erections or those of your partner? You have a whole range of products to choose from, for longer, more intense and even more impressive erections! Everything comes in neat and attractive packaging that gives your selected product even greater appeal!
There is no joking around with aphrodisiacs, and the same goes for sexual desire. That's why, whether it's for you or your partner, you can count on the best selection of creams, fragrances and pills that will boost your libido and that of your future conquests. For all new experiences, and for your greater pleasure, indulge yourself and give pleasure in the best and most natural way.