There's a reason why the vibrator is seen as the ultimate sex toy. As well as the joy of penetration, it will put you in a pleasurable spin with its vibrate function. Although some only have one vibrate mode, the more advanced models can have up to 10, for long moments of pleasure that you'll never grow tired of. For vaginal, anal or G-spot stimulation, look no further! And for those who love stimulating the clitoris, the rabbit is the ultimate sex toy.
The difference between dildos and vibrators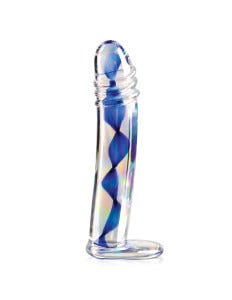 A vibrator is not to be confused with a dildo, which is for penetration only. Vaginal, anal, double, there are a host of possibilities but a dildo doesn't have a motor and so doesn't vibrate. A vibrator is also designed for penetration but it also vibrates and so can stimulate other parts of your body. For lovers of clitoral stimulation, this really hits the spot.
The range of Dorcel vibrators has been designed to satisfy everyone. With 35 years' experience in lust and pleasure, Dorcel brings you a range of sex toys that has been extensively tested and approved to give you the most pleasure. From the simplest vibrator to the most sophisticated model that will bring you to the heights of pleasure, Dorcel gives everyone a rocket to take them to outer space.
Live out your hottest fantasies with the Dorcel Real vibration range, for incredible cliché-free pleasure with its semi-realistic appearance. Designed for maximum pleasure, vibrators in the Real Vibration range are curved to make it easier to hit the G-spot. Made of silicon with a soft and silky touch, they are a big hit with a lot of people.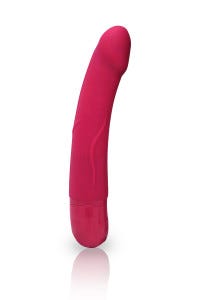 Vaginal, anal or G-spot stimulation for mind-blowing orgasms
Although the vibrator is most often thought of as a sex toy for solo use, it can also be very handy for adding a bit of extra fun to your foreplay. Used as a couple, it can also give the man pleasure by stimulating sensitive spots such as the perineum, not to mention anal penetration. There are a world of possibilities for women as well. As well as vaginal penetration given the extra edge with vibrations, this little toy can also stimulate many other parts of the body such as the breasts and the clitoris of course. It can also be used for introducing the woman to anal sex or allow her to enjoy the pleasure of double penetration.
Ribbed, smooth, realistic, in silicone or ABS, the possibilities are endless and there will be room for each toy in your sex life Reasonably waterproof for use in the bath and sex games in the shower, it can also be conventional for storage in a bedside table drawer. With rechargeable batteries for people who use it a lot, you can also choose a battery-operated one to slip in your handbag or vanity case on holiday.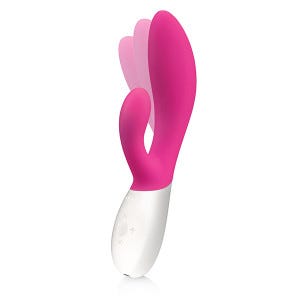 Rabbits for clitoral stimulation
Rabbits are the toy of choice for lovers of clitoral stimulation, they are more sophisticated vibrators that come with a clitoris stimulator that will bring you to orgasm before you know it. Generally offering several vibrate modes, they are the must-have toy for solo masturbation.
After each use, don't forget to give your vibrator a thorough clean. This is vital for your health and also key to ensuring your favourite toy lasts for as long as possible. The best way to clean your playthings, whatever they are made of, is to use a soft cloth and a special cleaning spray for sextoys. If you don't have these, you can also use water and soap, but take care if it is a non-waterproof product.