Want to prolong pleasure for as long as possible? Increase your sexual performance with the many products available from the Dorcel Store. For solo and couple fun, indulge in heightened performance for continued pleasure. Men and women will be happy with the innovative products created to delay ejaculation, maintain a lasting erection or simply for increased pleasure, whether solo or as a couple.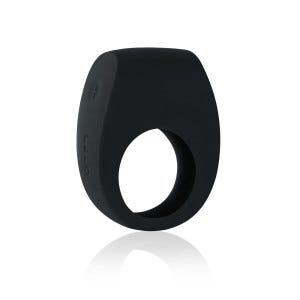 A firm and lasting erection: cock rings
Because pleasure shouldn't have limits, sex toys that increase your performance shouldn't be overlooked and can be used each time you have sex. Prolonging and intensifying your erection or that of your partner for fast but intense orgasms has never been so achievable. For example, check out the cock rings that are there for enjoyable and powerful lovemaking each and every time. The Dorcel Maximize cock ring will be your new ally to increase your performance and satisfy your desires and those of your partner. Toy with the limits, prolong lovemaking and fulfil all your fantasies!
Creams to delay and gels to heighten his erection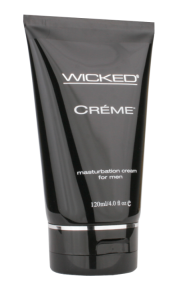 There are a wide range of products to choose from and you can easily pick your cock ring from the Dorcel Store. But performance isn't just achieved with the help of these wonder rings, as aphrodisiac products from the Dorcel Store will also provide intense pleasure for nights of passion. Gels, creams or treatments, the choice is yours! Whether for a quick or prolonged stimulation, Dorcel Store products will improve your sexual performance both in terms of intensity and length. Men will be satisfied with the many products available for delaying ejaculation. Power Stud cream, known throughout the world for its benefits, will delay your ejaculation and increase your partner's pleasure. A sure bet for increasing your sexual performance! Along the same lines, penis developers, such as the PenimaX Lavitra, will give you a better erection for making love. Apply the cream for 3 minutes twice a day, for visible results after 5 days.
For her: gels for stimulating the clitoris and G-spot
Women can also improve their performance and increase their chances of experiencing a vaginal orgasm. Whether it's to stimulate the libido or focus on pleasuring the clitoris or G-spot, the fairer sex won't be disappointed with the many products available from the Dorcel Store. To increase your performance and also your sexual power, gel or cream stimulants are easy to use and you will really appreciate how discreet they are. Try out the YESforLOV intimate spray to give your partner a surprise where they least expect it… This fragrance will combine with your intimate areas in the best way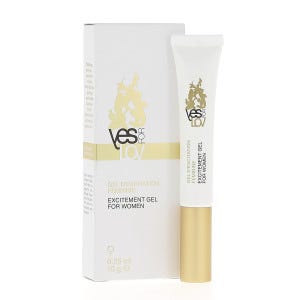 possible and will quickly turn on your partner. Opt today for non-stop and fearless pleasure, you deserve it so don't be afraid!
Performance is also about being able to control your pleasure and the final orgasm… To make sex last even longer, start off gently with a saucy massage. Massage oils and creams will help you spice up your sex life and get to know every part of your partner. If you are feeling indulgent, edible oils are just the thing with a range of different flavours available to try out on every part of your partner's body.
Pleasure has no limits, so push the barriers of your performance with the Dorcel Store! We guarantee that you won't be disappointed and that our products to increase your performance will help you discover yourself while at the same time surprising your partner. What more could you ask for?