Geisha balls are a 2-in-1 sex toy: they give a gentle sensation while strengthening the muscles in the wall of the vagina for pleasure that is off the scale during your lovemaking! There are vibrating geisha balls for those after thrills, ones with little balls inside for those in search of more subtle pleasure, or even ones with a remote control function for those looking for vibration on demand. You are spoilt for choice! They are for everyday use and can easily be inserted into your vagina with a little lubricant.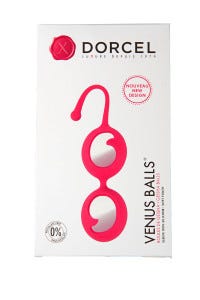 Geisha balls : unparalleled pleasure and a toned vagina
They were originally designed to strengthen the perineum and the pelvic floor. Today, they are used for pelvic floor rehabilitation after childbirth in addition to Kegel exercises. In addition to this medical use, they are also most commonly used by women for their personal pleasure. As with a butt plug, some women like going about their daily business while enjoying the pleasure it gives while no one else has a clue. In this case, Geisha balls also provide a real benefit to both the woman who uses it and her partner. It gives her better control over her vagina and more enjoyment during sex, while giving more pleasure to their partner. What more could you want?
Mix things up for mind-blowing orgasms
It goes without saying that these balls of joy are also a really naughty little toy that you can use during foreplay to spice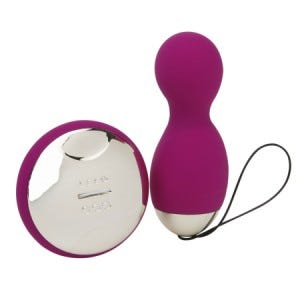 things up! In this scenario, this sex toy, like many others, can be used by men and women. It can be used by the woman for vaginal or anal penetration, but also by the man for anal penetration. To spice things up even further, use vibrating balls. Similar to a vibrating love egg but with two balls, it is remote control operated. They promise real orgasms, whether on your own or with company. As always with Lelo, you will find stylish and sensual products that come with innovative functions. For the most intense pleasure, Lelo suggests the vibrating Hula Beads which turn and vibrate at the same time. Luna Beads don't have a motor but have an inner ball that shifts with each movement thus creating a sort of resonance, like most of the models sold. Ever chic and stylish in design, they are adjustable which means you can use them in the way that suits you, one or two at a time.
Geisha balls will give you moments of intense pleasure and make the perfect partners to heighten your pleasure during your favourite sex games. Discover Venus Balls Worn regularly, they will strengthen your pelvic floor to give you better control of your vagina and even stronger orgasms.
How to use Geisha balls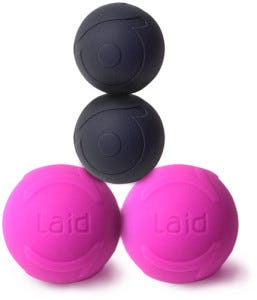 Inserting the Geisha balls can sometimes prove tricky the first few times you try. But fear not! As a true partner to your sex life, Dorcel is drawing on its 35 years of experience by offering you a range of gentle and enjoyable sex toys. To insert comfortably, relax and make sure you use a good lubricant – be careful not to use too much otherwise you will have to keep repositioning them! Once inserted, ensure the smaller ball is placed around 2 centimetres above the entrance to the vagina. Before wearing them out and about, we recommend that you first get used to wearing them around your home. Once you are no longer surprised by the sensation, you can wear them any time without arousing any suspicions!
After each use, don't forget to thoroughly clean your Geisha balls as you would with any adult toy. This is vital for your health and also key to ensuring they last for as long as possible. If you have some, you can use a special sex toy cleaning spray with a cloth. If not, you can use soap and warm water.