You're discreetly sexting at the office with your favorite partner who's messing up your boxers. Behind the studious and professional appearances that you strive to maintain, your partners chatting with you on your instant messenger is driving you crazy, this screen and the distance between you are way too much! If she could physically feel your desire during her boring weekly meeting, would that relax you or make you even more addicted to her?
You'll get this answer, because at a time when innovation takes precedence, connected sextoys are arriving in our daily lives.
In different forms, it's an opportunity to explore many new scenarios alone or with your partner. In his presence, you will be able to control his pleasure thanks to your smartphone or remotely, thanks to the Internet. It is also by being alone the opportunity to let strangers on the other side of the world take control of your sextoy … Enough to revise your way of dating.
This is a unique opportunity to offer your partner to go into new scenarios, the connected sextoy will be an ideal naughty gift arousing desire and curiosity.
The possibilities of use of connected sextoy are then multiplied and MARC DORCEL could not miss this revolution, he who understood well the potential pleasure that it represents with more than 40 years of experience.
Here is a selection of connected sextoys available on the DORCEL STORE, discover their potential and imagine the most exciting scenarios.
VIBRATING EGG LUSH 2.0 – LOVESENSE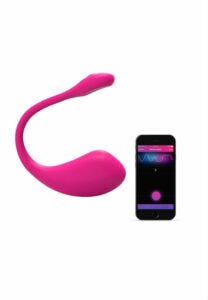 Dedicated for feminine use, the LOVESENSE vibrating connected egg will make an ideal gift to spice up your married life. Water resistant, easy to maintain, this new version of the vibrating bullet is even more powerful, for more sensations. Remote controllable via Bluetooth up to a range of 9 meters, look your partner in the eye before vibrating it discreetly in a public place … So honey, let's go on the subway?
RED ELLA VIBRATING EGG – SVAKOM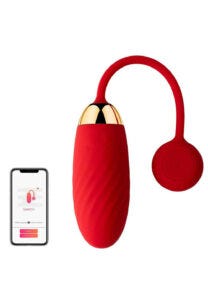 This vibrating egg will follow you everywhere, from the office to the pool because it is waterproof. It will give even more ideas to your partner who will be able to take control of it thanks to the application provided by SVAKOM. It also has more than 11 different vibration modes depending on your mood, enough to spice up your life as a couple!
STIMULATOR CONNECTS MOXIE – WE VIBE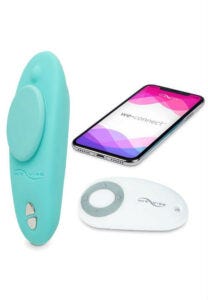 An innovation that will drive you crazy, the WE VIBE clitoral stimulator will accompany you throughout the day, just like your partner! It will be connected to the application and will discreetly trigger powerful vibrations! Enough to spice up your life as a couple and discover new sensations in new situations.
PROSTATE STIMULATOR CONNECTS VECTOR – WE VIBE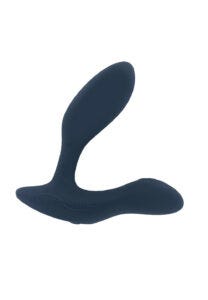 Here we take care of these gentlemen and their prostate, WE VIBE thinks of everyone and leaves the control of the sextoy via an application. With more than 10 different vibration modes, the VECTOR will stimulate your prostate and perineum at the same time. You are guaranteed pleasure but not reasonable use of the application by your partner!
OSCI SPECIAL G-SPOT STIMULATOR – LOVESENSE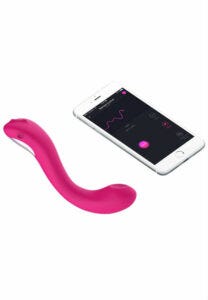 An innovation that will give the one who controls it the fatal weapon to make his partner reach orgasm. LOVESENSE offers here a connected sextoy for couples and women who want to have fun. With a length of 20 cm and more than a stimulator, it is an oscillator that will vibrate its tip to solicit your G spot. Its oscillations will vary according to the intensity you choose, unless your partner is in charge and makes you reach orgasm in a few seconds …
CLITORAL STIMULATOR CONNECTS MELT – WE VIBE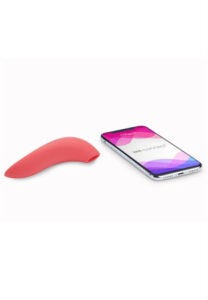 This clitoral stimulator innovates with its "Pleasure Air" technology, this technology will put the MELT around your clitoris, it will then generate aspirations by pressure waves. WE VIBE has added an application to let your partner control it remotely, or in full action. A jewel of technology, a design that will give you clitoral orgasms never seen before.
STIMULATOR CONNECTS COSMIC PURPLE CHORUS – WE VIBE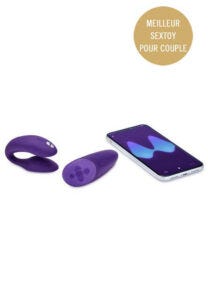 A product of choice for couples this time, complete, surprising and opening new pleasure for two. WE VIBE offers a double stimulator that can be used during the act, which stimulates the lady's clitoris, her vaginal walls and the gentleman's sex at the same time, to achieve new pleasure for both of them. It can also be used by the lady alone and its WE VIBE CONNECT application will allow the gentleman to give pleasure to the lady wherever he is. One of the best sextoy for couples!
STIMULATOR CONNECTS NEX 1 V2 BLUEMOTION – OHMIBOD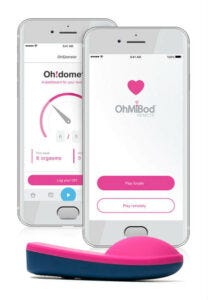 Yet another new possibility offered by connected sextoys, a connected vibrating thong that your partner can take control of wherever he is in the world. Wear it discreetly at any time of the day and enjoy the 4 vibration modes. What an ideal gift to wear during the day after a hot night …